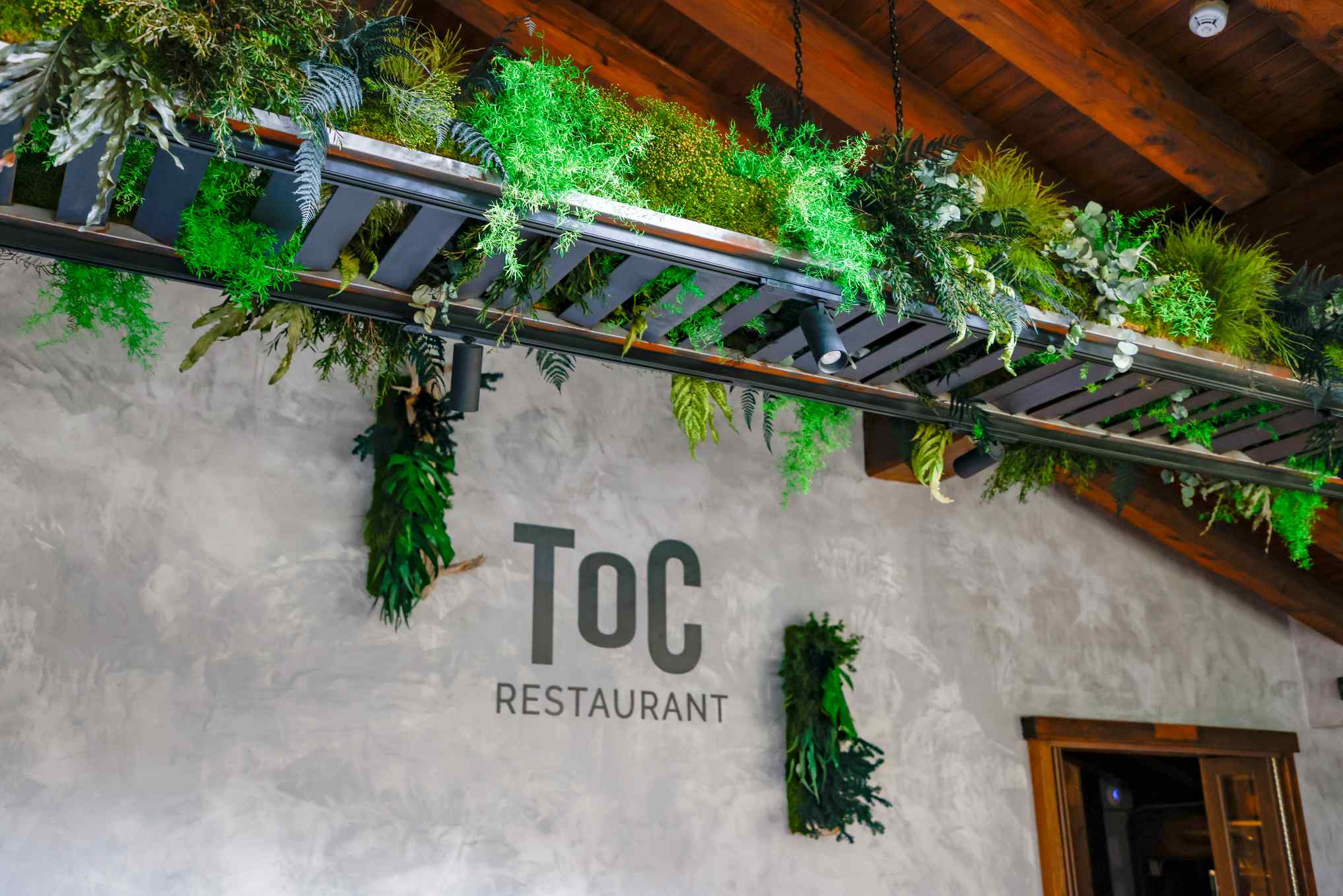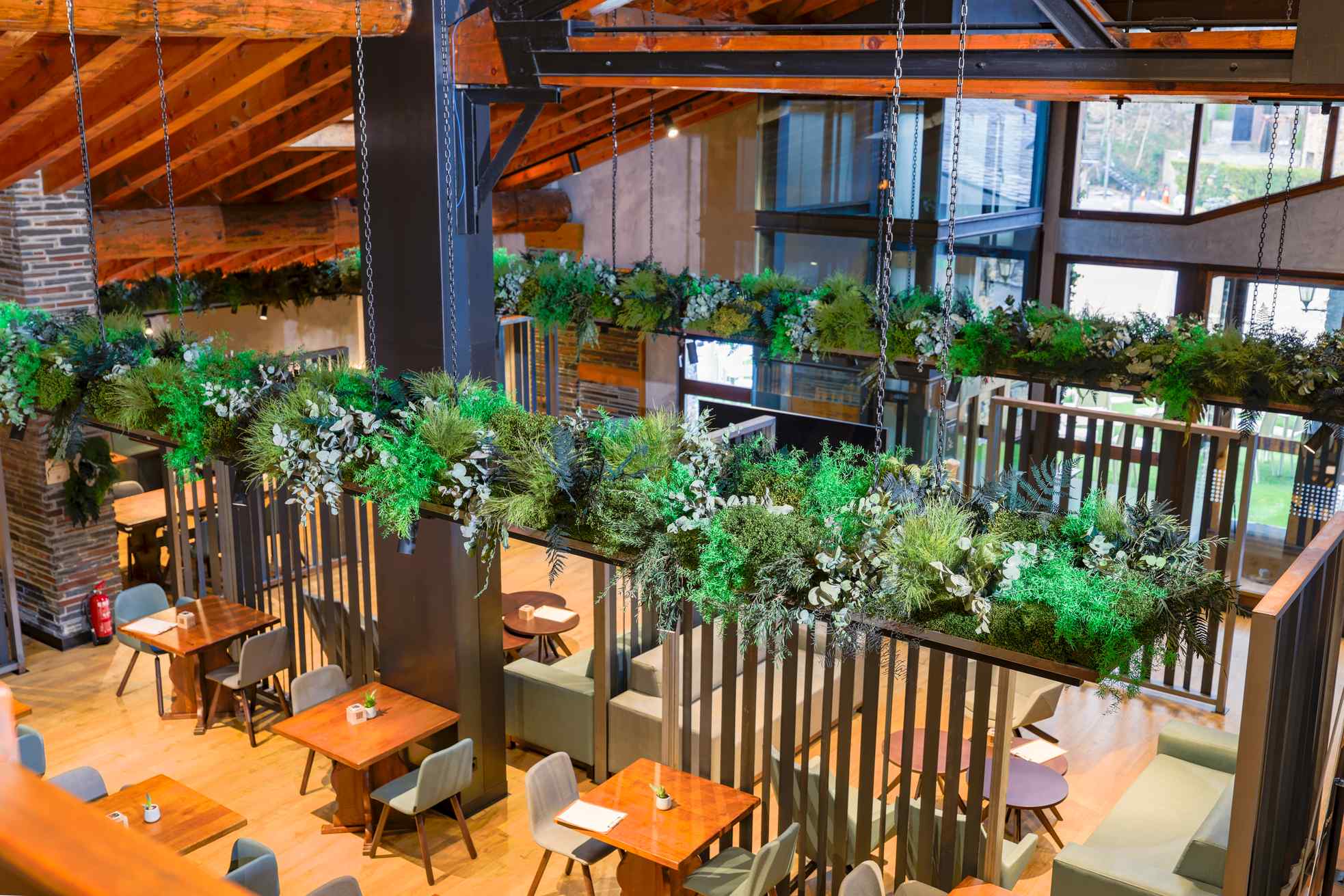 Nature enters the interior of this emblematic resort of Andorra, creating a unique connection between the environment and people.
The biophilic proposals of the interior designer Laura Torres project preserved planters hung from the ceiling in metal structures that have a visual impact from different angles.
Plant motifs also accompany the corporate identity of Anyós Park and its Toc gastronomic space, reinforcing the values ​​of comfort and well-being that this benchmark meeting point in Andorran social life seeks to generate.
Cliente
Laura Torres Interiorista