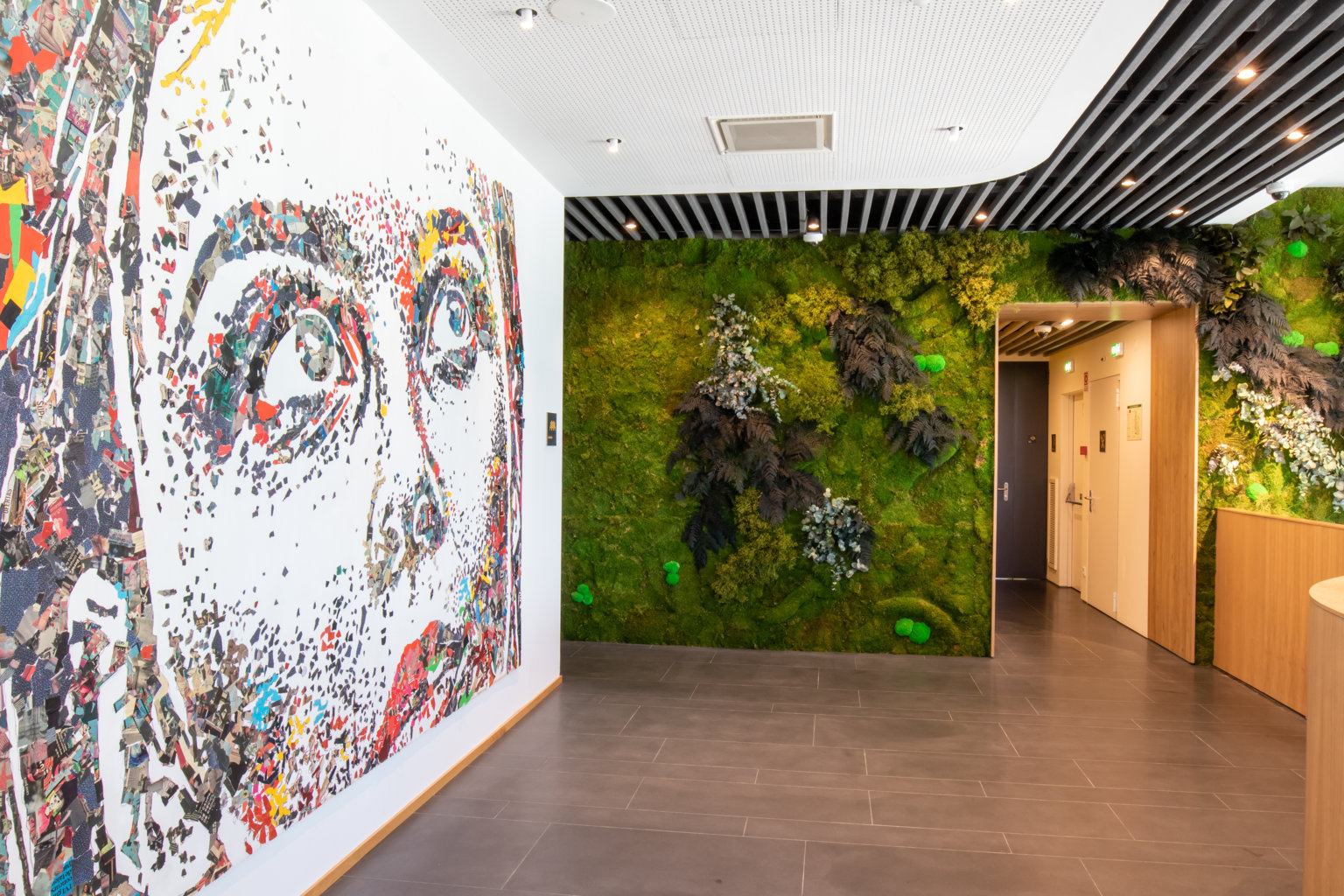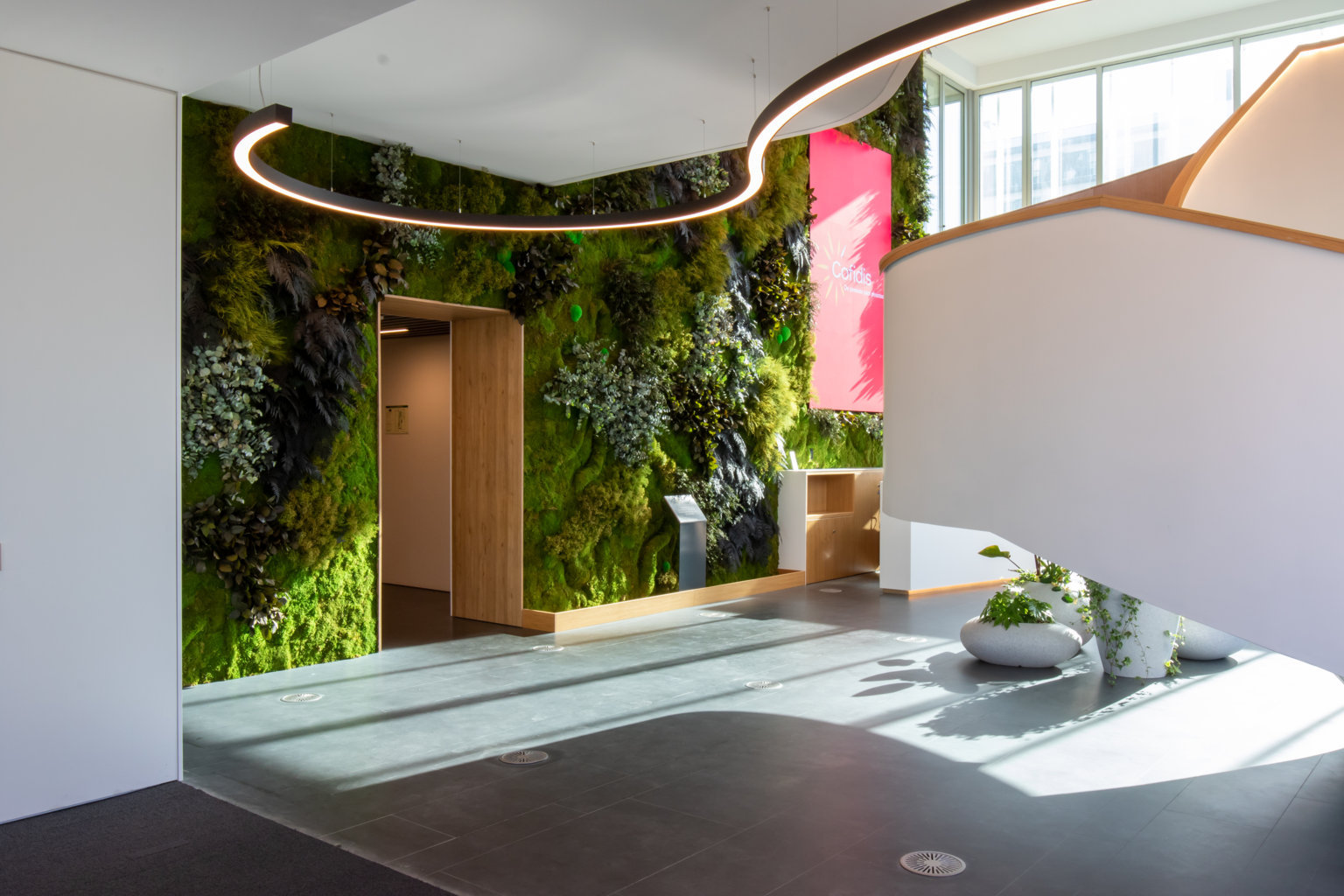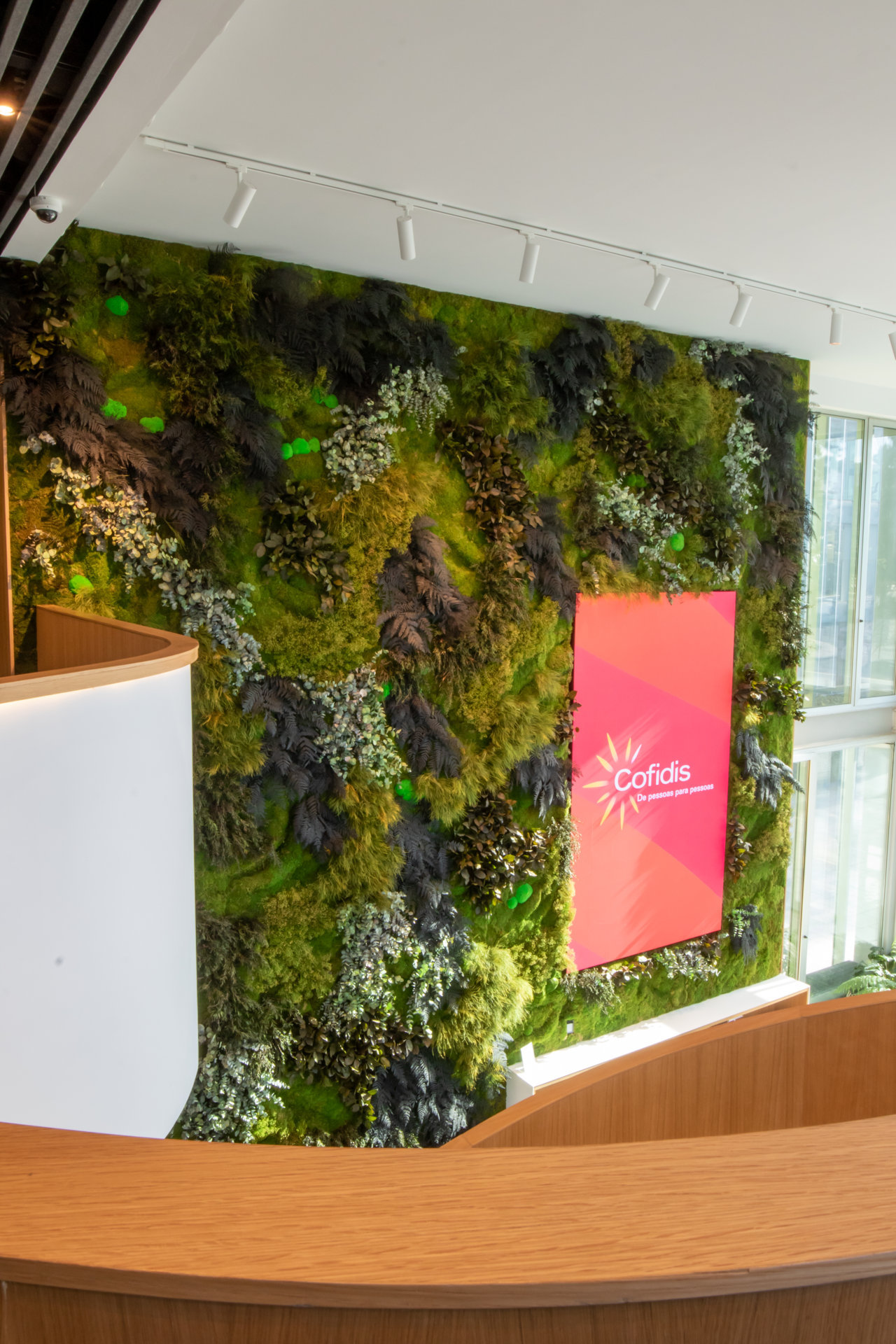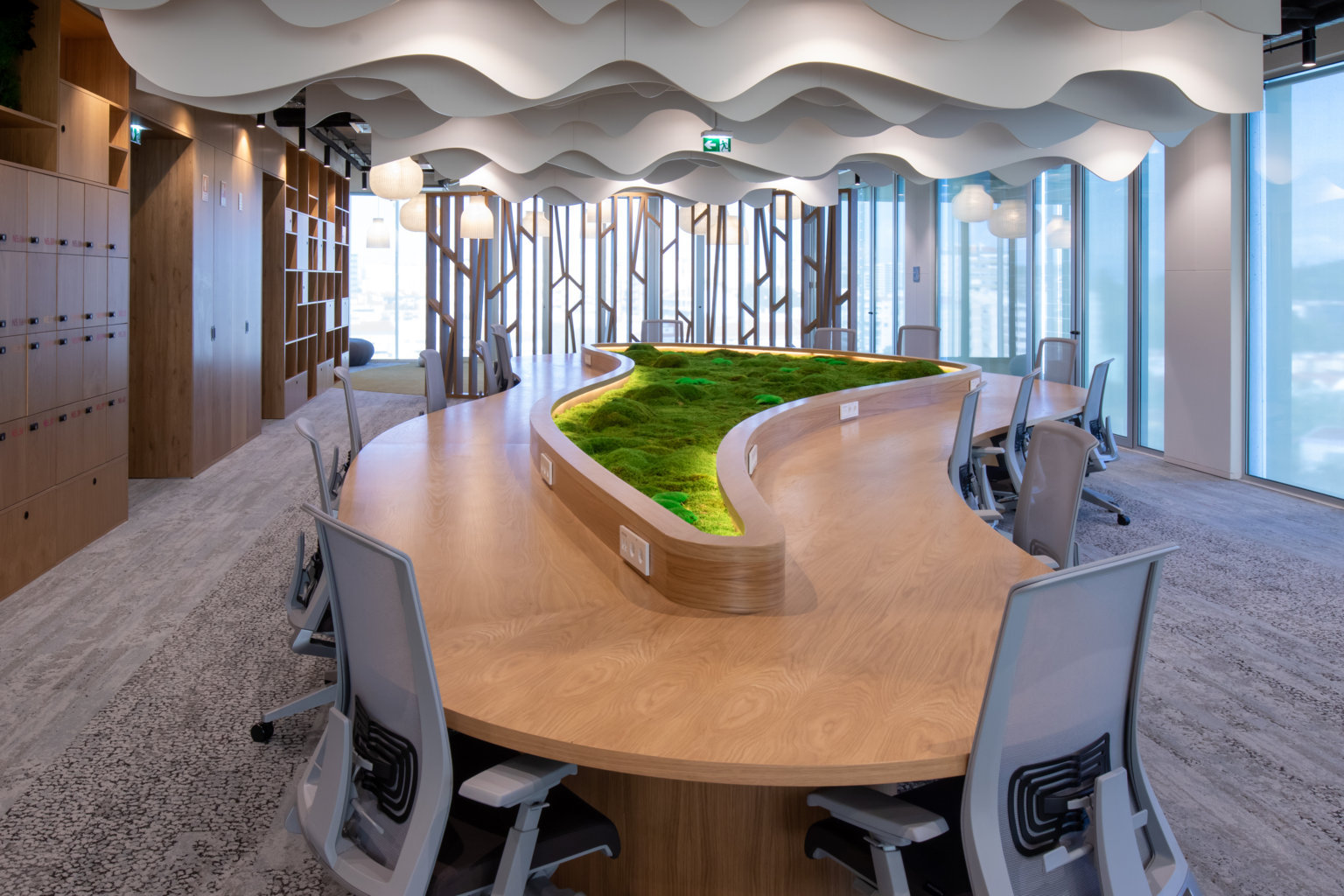 The 10,400 m2 Cofidis Lisboa headquarters located in the Nature Towers building seeks to improve the work experience, thinking about the well-being of employees and sustainability.
A Cushman & Wakefield design executed by Vector Mais that focuses on people, space and new ways of working to create flexible and healthy environments.
From Greenarea we have helped to create a biophilic workspace, directly connecting different areas of the insurance headquarters with nature and its benefits.
The versatility of preserved plants has made it possible to incorporate vegetation, 100% natural without maintenance, with a high decorative impact, whether in the form of vertical gardens of different finishes, formats and dimensions, green rceilings, planters in furniture such as meeting tables, shelves…
Biophilic solutions that provide well-being, enhance creativity and improve productivity in the different environments of corporate facilities, in addition to saving natural resources, such as water consumption and maintenance.
Cliente
Cushman & Wakefield