lichen logo
We design your logo or any design, only with lichen on any wall or surface.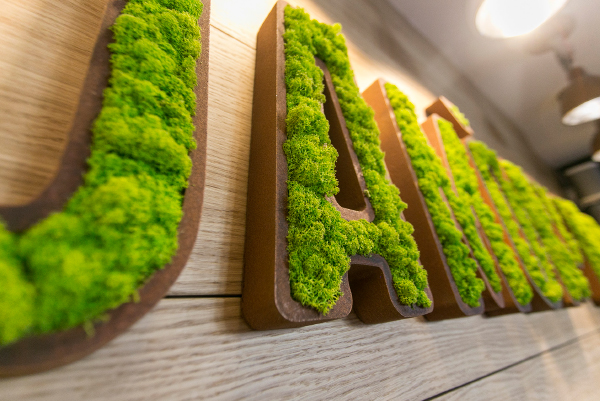 moss identity
We combine our green solutions on custom MDF supports with original finishes and different styles, colors and sizes.
corporate garden
We fuse our vertical gardens with the logo of your company or brand, impregnating it with the full force of nature.