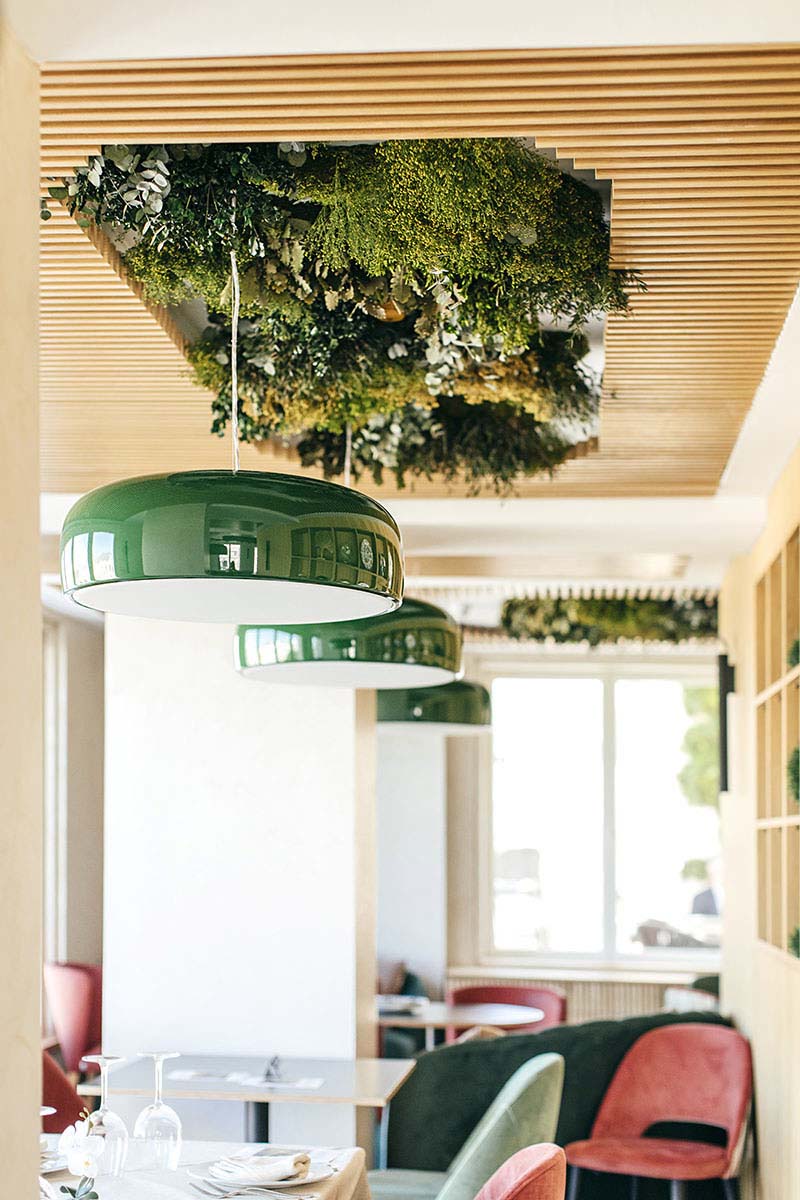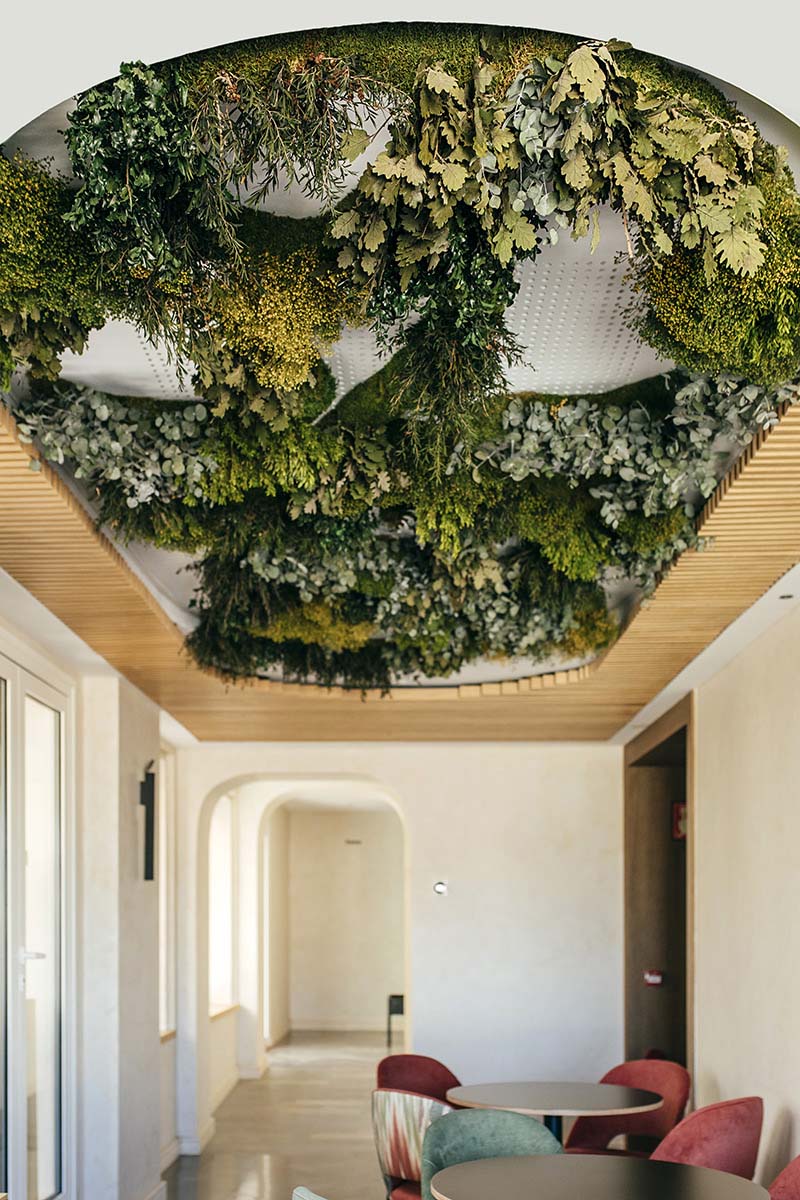 Soho Boutique La Equitativa
Increasingly, interiors are seeking a special connection with nature and people, seeking to generate experiences through the sensations and benefits that biophilia brings.
The vegetal ceiling we designed for the restaurant of this hotel introduces vegetal decoration in a creative way, evoking the sinuous and organic forms of nature. 
A creative Green Ceiling Mid finish, handmade with mosses and preserved plants, 100% natural without irrigation.