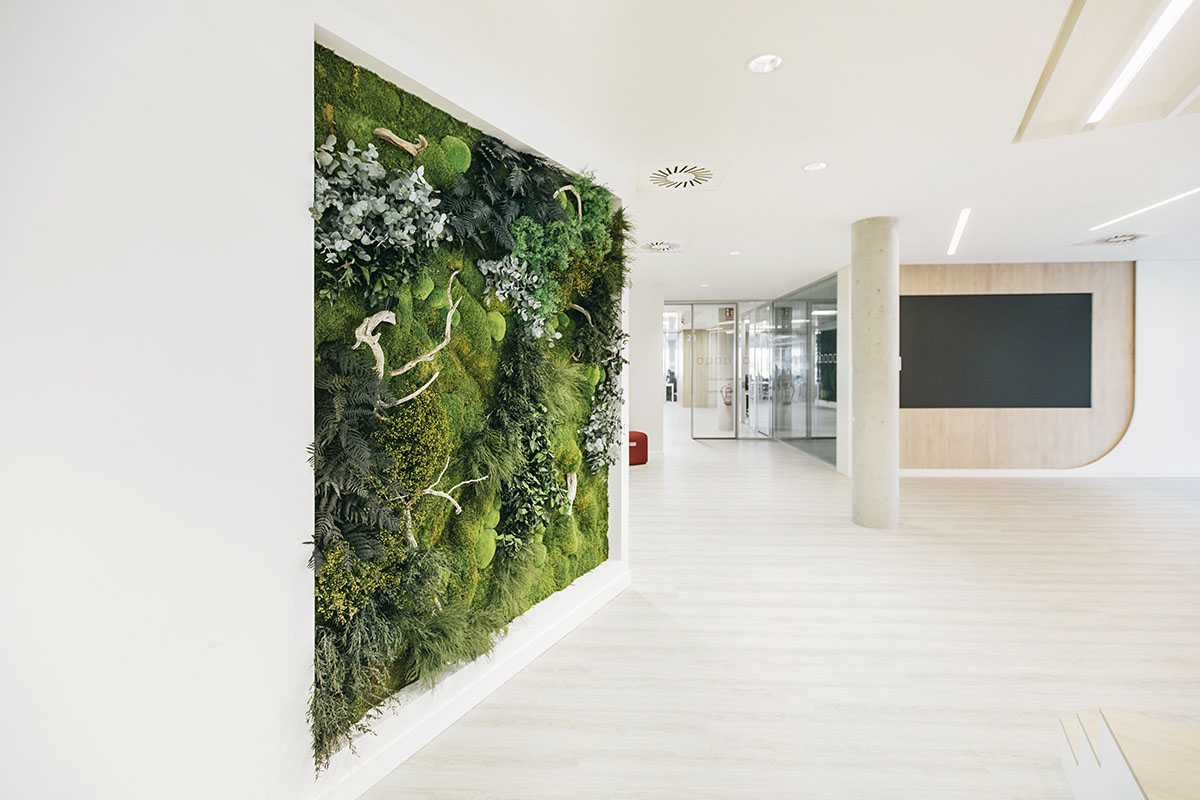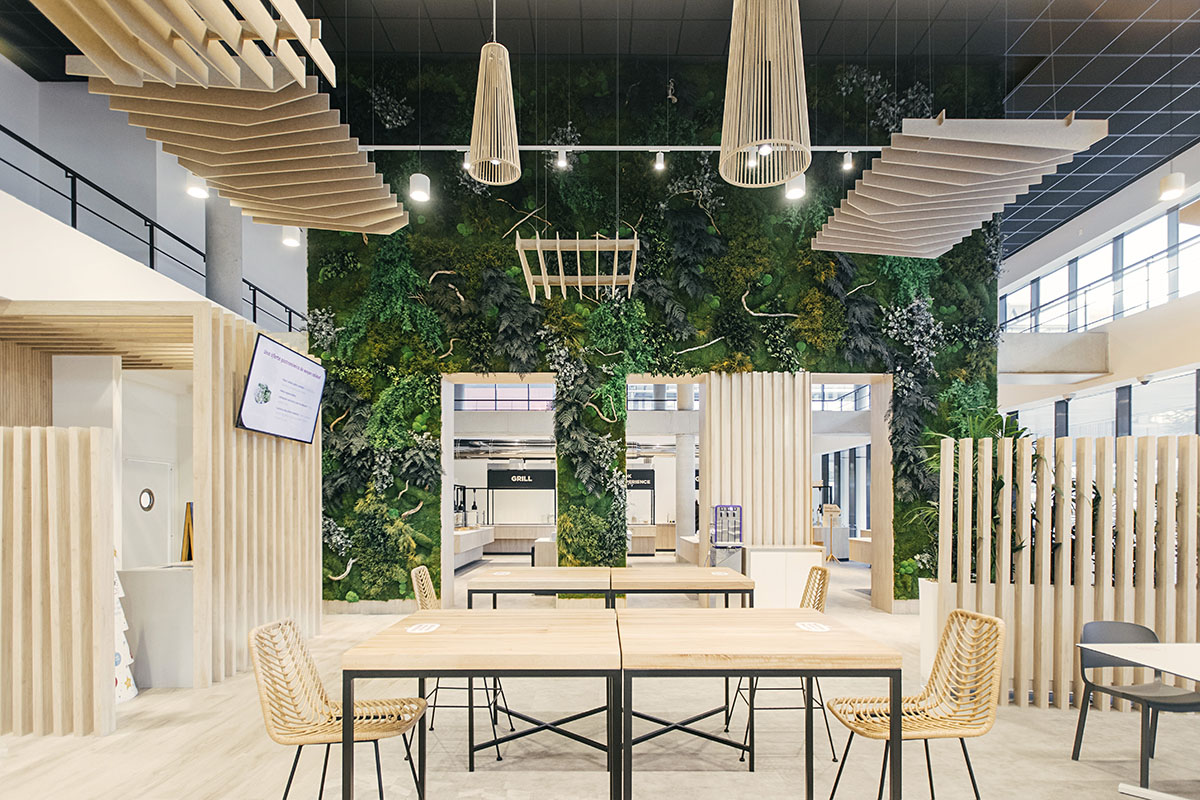 Our preserved vertical gardens with different finishes are part of the green offices design of the Securitas Direct headquarters, 3 buildings designed by The Move and executed in collaboration with the construction company EOS.
The preserved plant decoration, 100% natural with no maintenance or irrigation, helps to transmit the calm and tranquillity that was sought in these offices. Installations where nature is integrated into the spaces to create environments in which the benefits of being in contact with nature, such as wellbeing, concentration and creativity, are enhanced.
Unique plant compositions, which Greenarea created by hand, with a variety of finishes, volumes and designs that challenged some architectural challenges.