In GREENAREA we celebrate 10 years of connecting nature and design, with the same passion as the first day. In 2011 we joined the dream of creating a greener world and one decade later our ESSENCE is still intact, offering unique plant decoration that helps improve the quality of life and well-being in interior spaces and in the urban landscape, anywhere in the world.
We are 100% natural CREATIVITY. The use of preserved plants shows our COMMITMENT to offering the most suitable green solution for each interior, always in harmony with nature. We create artisan compositions where DELICACY, QUALITY and INNOVATION are key in each phase of the process and can be felt in every detail of our work.
Beyond being, visually attractive decorations, all our vertical gardens and custom creations are tailored to the space to be filled with green. With this EXCLUSIVITY we guarantee to create unique decorative experiences for each environment and client.
During this decade we have faced all kinds of challenges. Thanks to our evolution and our product with VERSATILITY we can provide plant solutions wherever and however you want. Nature has no limits and in Greenarea we do not have them either.
Greenarea, experts in green creativity
In these 10 years we have helped to transmit the well-being produced by a more natural environment in offices, restaurants, hotels, homes, or commercial spaces, among others, impregnating both the environment and the people who inhabit them with aesthetic and emotional SENSATIONS. We have become the perfect partner to help professionals who efficiently apply the BIOPHILIA concept, connecting nature and people through their design´s projects.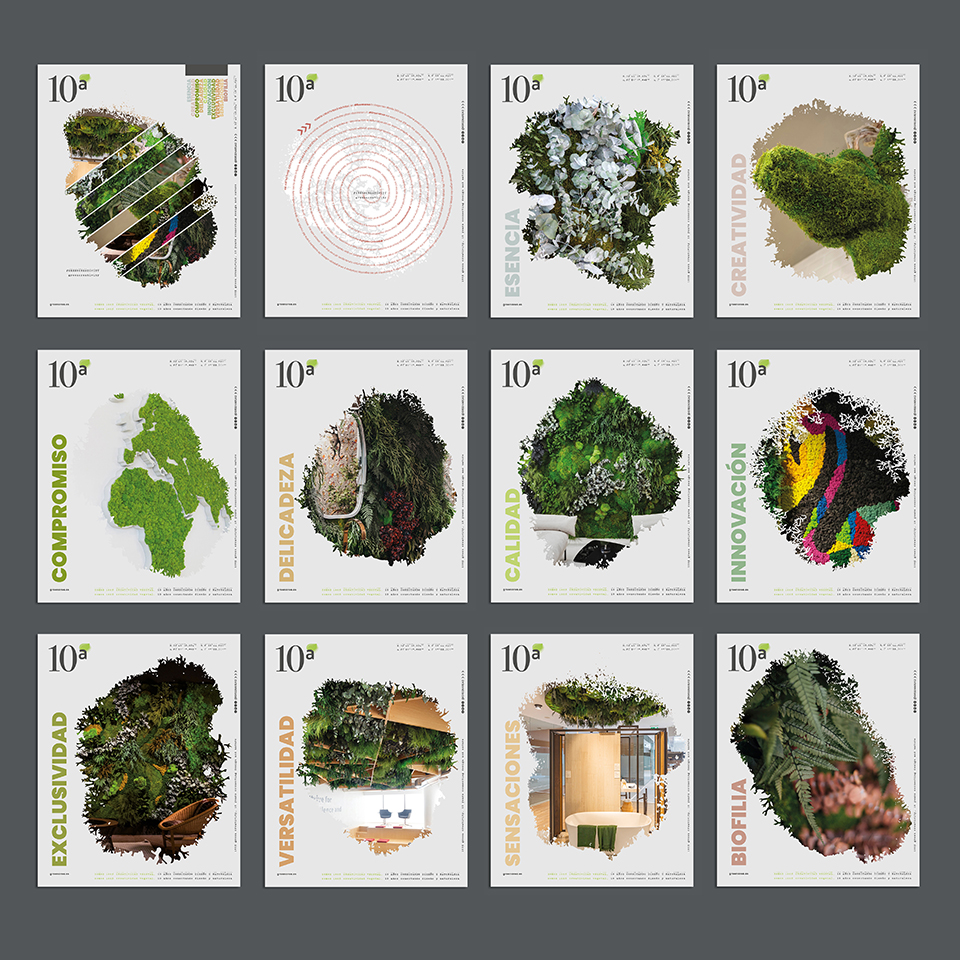 And if we have something clear, is that we celebrate these 10 years THANKS to the trust and support of our team and agents, clients, collaborators, suppliers, family, and friends … who in one way or another have made it possible for us to continue enjoying our passion. The road haven´t been and is not easy, we learn every day from nature, from the professionals around us and from our successes and our mistakes, but always trying to do our best.
This 10th year we want it to be very special and we are preparing many surprises such as the launch of new products developed by our Green Creativity department, a new Projects & Collections catalog and the opening of our most intimate space, the Klandestine Green Soul, a biophilic hub available for all professionals who want to open a dialogue between design and nature.
We still have a lot of green to do. Follow us so you don't miss out on our next news!